Introduction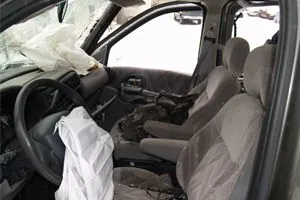 The mere sight of someone wearing a neck brace after suffering the effects of the condition we call "whiplash" is enough to make us cringe and give silent thanks for our own good health. Maybe we should blame most whiplash injuries on the rapid rate of development of modern transportation, with the simple observation in mind that our bodies have not kept pace with the speed at which we can now travel! Thinking logically, we zoom along at break-neck (pun intended) speeds, and may then be forced by circumstances beyond our control to make a sudden or even dead stop. The implications can be quite horrifying, and may result in us suffering whiplash. But the lower back injury is just as common in rear-impact collisions affecting rear-seated passengers. More often than not, injuries result from us not being properly restrained in a collision or sudden braking situation. The good news is that we
Chiropractors
are well placed to assist with an effective whiplash treatment program should you be suffering this injury. We can help to restore you to good health in next no time.
Whiplash Defined
Why do we call it "whiplash"? Think of the world of the cowboy. They still make use of a long, stick-like and flexible device with a leather cord or "popper" attached, and it's used to direct cattle or bring them back in line. Now picture your spine and imagine what happens in a car accident. "Whiplash" is the perfect description. The American Chiropractic Association website describes whiplash well. Essentially, whiplash is an injury to the cervical spine caused by rapid hyper-flexion, hyper-extension and involuntary compression movements being imposed on us, typically as the result of an automobile collision. But whiplash can also come about from a ride on a roller coaster and even sport too. If you have been involved in an accident, our immediate advice is to have the extent of your injuries checked carefully. That's where we can assist as Chiropractors. If you feel you were unaffected by an accident perhaps you should think again. Let us take the guesswork out of it. Don't wait weeks or months and suddenly find you are suffering mysterious pains or headaches. We can assess any damage to your musculoskeletal system accurately, and then recommend an effective whiplash treatment program for you if required.
So What Happens During Whiplash Treatment?
As we said earlier, the sooner we see you after an accident the sooner we can assess your injuries and begin whiplash treatment. At your first visit to our state-of-the-art offices, a member of our professional Chiropractic team will conduct a thorough health-related assessment with you. We will need to learn everything that happened to you before we can review the potential treatment options available, but it all starts with a complete examination and question/answer session. When it comes to treatment, we believe that unless the whiplash injury specifically requires immobilization, staying active is very important. We will compile an exercise or stretching program for you. Where immobilization is recommend then a soft-cervical collar is used to cushion you and discourage certain movements. But wearing time needs to be controlled carefully by your Chiropractor. Other forms of treatment include the application of ice and/or heat to control muscle spasms, while electrical stimulation and ultrasound may also provide some short term relief. Finally, we as trained Chiropractors can also consider spinal manipulation and/or mobilization. The point is that we need to know about you and your condition before we can start effective whiplash treatment.
In Conclusion
In the case of whiplash caused during car accidents, research by the Whiplash Organization reveals that many people continue suffering from injuries long after the accident, and, sadly long after the insurance claim has been settled too. So it is vital that you to get a professional assessment from your Chiropractor as soon as possible after any incident. Don't leave it to chance and hope, thinking you are unaffected by an accident. Call our well-trained Professional Team without delay and start whiplash treatment right away.
How to Get More Information

The best way to get answers to your questions is to ask us. You can give us a call during business hours or Email the Doctor.
How to Make an Appointment

To make an appointment, call the main office phone number at 703-721-0500 or use the Request an Appointment button below to submit an online request.
Learn About Our Integrated Service Offerings
Bodnar Chiropractic Center
6969 Richmond Highway
Alexandria
,
VA
22306
Phone:
703-721-0500