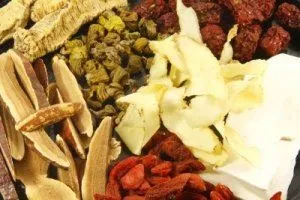 We are pleased to offer access to a full array of traditional Chinese medicine including herbal medicine in our Alexandria office. If you are
new to Chinese herbal medicine you probably have many questions
. We invite to you read through all the material on this page and to contact us directly with additional questions. Even if you have past experience with the healing power of herbal medicine, we encourage you to read how our approach, training, dedication to quality ingredients and services may differ from your prior experience.
Meet Casey Corridan - Board Certified in Chinese Herbal Medicine
Casey Corridan is an exceptionally well-qualified and experienced herbal medicine practitioner. She has extensive schooling in all traditional Chinese methods, including acupuncture and herbal medicine.
Read more about Casey Corridan and her approach on her bio page.

What is Chinese Herbal Medicine and How Can it Help Me?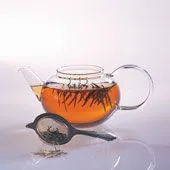 Traditional Chinese medicine is one of the oldest continuous systems of medicine in history, with recorded instances dating as far back 3,500 years. This is in sharp contrast to the American or Western forms of health care, which have been in existence for some 150 years. This highly effective medicine is widely known for treating almost any condition without side effects. Skillfully crafted herbal formulas treat many conditions in a natural way to cure disease, and to bring the body to balance and harmony.
The Alexandria office uses granules, tea pills, and raw forms of Herbal medicine. The herbs are powdered herbal formulas in specific dosage levels. Treatment is easy - and Casey will explain everything. Herbal formulas are prescribed weekly and taken daily by the patient. The practitioner custom makes every formula to contain the exact herbs and exact doses appropriate for the particular individual.They can be adjusted and tailored as needed.
All herbs are produced under high safety regulations, certified GMP, and tested for pesticides and chemicals

What to Expect from Your Visit
Casey does an excellent job explaining the whole process and answering your questions openly and honestly along the way.

Common Conditions Treated with Traditional Chinese Medicine (TCM)
The following are excerpts from research articles relating to a small list of conditions. Many more ailments respond to TCM treatments.
TCM for Colds and the Flu - Traditional Chinese medicine has been very successful in treating patients who suffer routinely from colds and the flu virus. If someone has already contracted a flu virus or cold, there are still many herbs that can help. According to a double-blind study conducted by Hancke, Burgos, Caceres, and Wikman, the herb Andrographis, reduces the severity of cold symptoms by strengthening the immune system. Full Article
Headaches & Migraines - Statistics show that approximately 70 millions Americans report suffering from recurring headaches. More than 25 million of these victims have been diagnosed with migraines. Traditional Chinese Medicine can supplement, or in some cases replace, Western medicine as a means for these patients to function normally from day-to-day. TCM has the advantage of being linked to none of the unwanted side effects that come with traditional drug prescriptions. Full Article
Managing Premenstrual Syndrome (PMS) - With Traditional Chinese Medicine or TCM, premenstrual symptoms are considered as patterns. These patterns are studied closely and are traced to specific pathways or meridians in the body and related internal organs in order to treat the root cause of the problem and not just the symptom. Depending on the list of complaints, the pattern is discovered and the deficiency is diagnosed. Corresponding corrective measures are then prescribed. Full Article
Epilepsy and Seizure Disorders - Vitamin B6, taurine (an amino acid) and omega 3 fatty acids are also known to help patients with epilepsy. There is a Chinese herb called bupleurum which is used in combination with peony root, cassia bark, jujube fruit, ginger root and pinellia root to form two different herbal formulae known as sho-saiko and saiko-keishi. Other ingredients in the two formulae are ginseng root, licorice root and skullcap root. These Chinese medicines are known to help people with epilepsy without any negative side effects. Full Article

How to Get More Information
The best way to get answers to your questions is to ask Alexandria VA Board Certified Chinese Herbal Medicine Specialist Casey Corridan. You can contact Casey by email or on the main office number at 703-721-0500.

How to Make an Appointment
Casey sees her herbal medicine patients at Bodnar Chiropractic Center. To make an appointment, call the main office phone number at 703-721-0500.
Learn About Other Integrated Services at Bodnar Chiropractic Center
Bodnar Chiropractic Center
6969 Richmond Highway
Alexandria
,
VA
22306
Phone:
703-721-0500