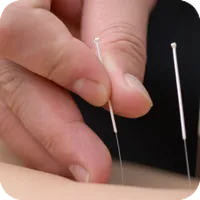 We are pleased to offer access to some of the most progressive acupuncture services in Alexandria (and perhaps all of Northern Virginia). If you are
new to acupuncture, you probably have many questions
. We invite to you read through all the material on this page and to contact us directly with additional questions. Even if you have had acupuncture treatments before, we encourage you to read how our approach, philosophy, and services may differ from your past experience.
Meet Lisa Facinelli- Alexandria VA Acupuncturist
Lisa has been a licensed acupuncturist and herbalist for over ten years. She specializes and is certified in Sports Medicine Acupuncture® giving her additional training treating pain, discomfort, and injuries. In addition to treating musculoskeletal issues, she has experience with and enjoys treating a variety of health concerns including stress and mental health problems, digestive concerns, fatigue, migraines, insomnia, women's health issues (infertility, PMS, menopause, and pregnancy support), and many others. She has also studied Cosmetic Acupuncture to aid clients in reducing fine lines and wrinkles and in evening out skin tone.


Lisa is trained to provide comprehensive care using Traditional Chinese Medicine which includes acupuncture, herbal medicine, and adjunctive techniques like cupping, moxibustion, and meditation. She views all patients holistically to create individualized treatment plans based on each patient's needs.

Lisa graduated from the New England School of Acupuncture with a Masters Degree in Acupuncture and Oriental Medicine and is board certified by the National Certification Commission for Acupuncture and Oriental Medicine. She is licensed by the Virginia Board of Medicine to practice acupuncture and Chinese herbal medicine.
What is Acupuncture and How Can it Help Me?

Acupuncture is a technique used by the Chinese medical practitioner to influence, change, or manipulate the physical and energetic aspects of the body. People are usually hesitant about the usage of needles in acupuncture, however, there is no 'stabbing' sensation. Due to the thinness of the needle, patients typically feel a pinch as it is inserted and a dull, heavy sensation once in the body. Some needles create a strong sensation and some are not felt at all. All needling is very safe, clean, relaxing and designed to relieve stressors and ailments. All needles are single use disposable stainless steel.
The acupuncturist uses acupuncture points along the meridians, or channels of the body in order to increase, decrease or move the body's energetics. The meridians run on the exterior and interior of the body reaching all parts of the body. Therefore, the practitioner can effect external musculoskeletal problems as well as internal disharmonies, and even influence the organs themselves.
What to Expect from Your Acupuncture Visit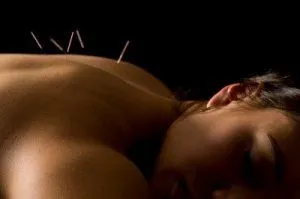 The first step is a thorough individual assessment during which Lisa, our acupuncturist, will devise a recommended treatment plan. Lisa will explain her observations and recommendations to you and give you plenty of chances to ask questions. We want to be sure you are an active, informed participant in your treatment plan.
Treatment consists of acupuncture and/or herbal prescriptions based on the findings from your individual assessment. Treatments typically last between 60 and 90 minutes. The number of treatments needed depends on your condition, your goals and your body's response to the treatments. Some people need only 2 or 3 treatments, others need 8 or 10. Some people continue maintenance sessions just for preventative health and relaxation.
You may experience almost immediate relief, or require several treatments to resolve your complaint. Lisa does an excellent job explaining the whole process and answering your questions openly and honestly along the way.

Common Conditions Treated with Acupuncture
The list of conditions that respond to acupuncture is long and varied. To many people, the list is unbelievable. Rather than provide our own list of conditions here, we'd like to draw your attention to the list complied and published by the American Academy of Medical Acupuncture (AAMA). Although written for doctors in technical language, the following article entitled "Medical Acupuncture Review: Safety, Efficacy, And Treatment Practices" by Steven E. Braverman, MD and published in the Medical Acupuncture journal is excellent reading.
Acupuncture Indications According to the American Academy of Medical Acupuncture (AAMA)
Table 1. Acupuncture Indications According to the American Academy of Medical Acupuncture (AAMA)

Acute and chronic pain control*

Posttraumatic and postoperative ileus *

Muscle spasms, tremors, tics, contractures*

Paresthesia *

Anxiety, fright, panic*

Drug detoxification *

Neuralgias (trigeminal, herpes zoster, post-therapeutic pain, other)

Seventh nerve palsy sequelae of stroke syndrome (aphasia, hemiplegia)*

Certain functional gastrointestinal disorders (nausea and vomiting, esophageal spasm, hyperacidity, irritable bowel) *

Headache, vertigo (Meniere disease), tinnitus *

Phantom pain

Frozen shoulder *

Cervical and lumbar spine syndromes*

Plantar fasciitis*

Arthritis/arthrosis *

Bursitis, tendonitis, carpal tunnel syndrome*

Sprains and contusions *

In fractures, assisting in pain control, edema, and enhancing healing process

Temporo-mandibular joint derangement, bruxism *

Dysmenorrhea, pelvic pain *

Insomnia *

Anorexia

Atypical chest pain (negative workup)

Idiopathic palpitations, sinus tachycardia

allergic sinusitis *

Persistent hiccups*

Selected dermatoses (urticaria, pruritus, eczema, psoriasis)

Constipation, diarrhea *

Urinary incontinence, retention (neurogenic, spastic, adverse drug effect)*

Abdominal distention/flatulence*

Severe hyperthermia

Cough with contraindications for narcotics

Anesthesia for high-risk patients or patients with previous adverse responses to anesthetics

Adapted from Conditions for which Medical Acupuncture May Be Indicated in a Hospital Setting, Los Angeles, CA: American Academy of Medical Acupuncture; 2001

*Also included in the World Health Organization list of acupuncture indications.

How to Get More Information

The best way to get answers to your questions is to ask Alexandria VA Acupuncturist Lisa Facinelli. You can learn more about Lisa on this website and on her companion site at www.acupuncture-alexandria.com

How to Make an Appointment

Lisa sees her acupuncture patients at Bodnar Chiropractic Center. To make an appointment, call the main office phone number at 703-721-0500.
Learn About Other Integrated Services at Bodnar Chiropractic Center
Bodnar Chiropractic Center
6969 Richmond Highway
Alexandria, VA 22306
Phone:
703-721-0500