Chiropractor Alexandria VA
More Than Just Your Local Alexandria Chiropractor

Call us today at 703-721-0500 to make an appointment!
Are you tired of suffering from chronic pain and struggling to find the right treatment? Look no further! Chiropractor Alexandria VA is here to provide you with professional care for your spine, ensuring a better quality of life in 2023. Discover expert chiropractic care, a holistic approach to spine health, massage therapy, physical therapy, and more, all tailored to suit your individual needs.
Expert Chiropractic Care in Alexandria, VA
Chiropractic care in Alexandria, VA offers a wide array of services, including:
Chiropractic
Physical therapy
Acupuncture
Massage therapy
These services are aimed at reestablishing movement and functionality in the body, alleviating discomfort, and addressing underlying musculoskeletal issues.
Pain Relief Solutions
Chiropractic care in Alexandria, VA, helps identify the optimal solution for pain relief by tackling the root cause and devising individualized treatment plans.
Customized Treatment Plans
It's critical for each patient to receive an individually tailored treatment plan for the most effective care for their condition. A personalized treatment plan considers medical history, symptoms, and objectives, and may include a range of therapies, medications, lifestyle modifications, and other interventions to maximize health outcomes.
By tailoring the treatment plan to an individual's specific needs and goals, the possibility of complications is reduced, and unnecessary treatments and medications are eliminated, minimizing healthcare costs.
Holistic Approach to Spine Health
The comprehensive approach to spine health at Bodnar Chiropractic Center focuses on spinal adjustments, nervous system support, and overall body wellness to provide holistic care. The primary focus of the treatment approach is the structure and function of the spine, as well as the relationship between the spine and nervous system and its impact on one's lifestyle. The clinic takes a holistic approach to healing, ensuring that patients receive comprehensive care for their spine and overall health.
Grasping the connection between the spine and the nervous system is fundamental to a holistic view of spine health. The nervous system is responsible for regulating and coordinating bodily functions, making it integral for overall health and wellbeing. Chiropractic care can enhance the functioning of the nervous system by decreasing nerve interference and reestablishing correct alignment of the spine, leading to improved mobility and overall wellness.
Spinal Adjustments
Spinal adjustments, also known as spinal manipulation or chiropractic adjustments, are therapeutic treatments administered by chiropractors to:
Improve spinal motion
Augment the body's physical performance
Alleviate pain
Enhance range of motion
Reinstate functionality to the spine
Improve posture
Diminish stress
Improve general wellbeing
While spinal adjustments are generally considered safe, there may be minor side effects such as soreness, stiffness, or headaches, and in rare instances, more serious complications may arise, including nerve damage or stroke.
Nervous System Support
Chiropractic care plays a significant role in supporting the nervous system. By decreasing nerve interference and enhancing alignment, chiropractic care helps to alleviate pain, increase mobility, and promote overall wellbeing.
Chiropractors employ a variety of techniques, such as spinal adjustments, massage therapy, and physical therapy, to support the nervous system, decrease nerve interference, enhance alignment, and alleviate pain. Regular chiropractic care can help sustain these effects and ensure that the nervous system is operating at its peak.
Whole Body Wellness
Whole body wellness is an approach to health and wellness that focuses on the body as a unified system, rather than individual components. It highlights the importance of comprehensive care of the body, rather than concentrating on one area alone.
Chiropractic care is beneficial for whole body wellness as it can:
Improve posture
Reduce pain
Increase overall mobility
Promote better functioning of the nervous system, which is integral for overall health and wellbeing.
Massage Therapy: Enhancing Your Chiropractic Experience
Massage therapy is a valuable addition to chiropractic care, providing numerous benefits such as relaxation, stress reduction, enhanced circulation, and pain alleviation.
Massage therapy, when combined with chiropractic adjustments, enhances patient results and enriches the overall experience.
Benefits of Massage Therapy
Massage therapy, performed by a skilled massage therapist, aids in the healing process and stimulates healing in the soft, connective tissues of the body. By facilitating relaxation, reducing stress, enhancing circulation, and alleviating pain, massage therapy can significantly improve overall health and wellbeing.
It has also been shown to reduce anxiety and depression, enhance sleep quality, and increase energy levels.
Types of Massage Techniques
Several massage techniques are used in chiropractic care, such as:
Swedish massage therapy
Deep tissue massage
Trigger point massage
Myofascial tissue release
Each technique offers unique advantages in reducing pain, improving range of motion, and decreasing inflammation, catering to different patient needs and treatment goals.
How Massage Supports Chiropractic Adjustments
Massage therapy plays a crucial role in supporting chiropractic adjustments. It assists in the relaxation of muscles and alleviation of tension, making it easier for chiropractors to perform adjustments and enhancing the effectiveness of chiropractic care.
By working together, massage therapy and chiropractic adjustments can provide a comprehensive approach to pain relief and healing.
Addressing Common Conditions Treated by Chiropractors
Chiropractors in Alexandria, VA, address various common conditions such as back pain relief, neck pain solutions, and sciatica management, to improve patients' quality of life.
Chiropractic care, through focused chiropractic treatment, can effectively ease pain and reinstate mobility, yielding sustained relief.
Back Pain Relief
Back pain can have various causes, including incorrect posture, muscle strain, or trauma. Chiropractic care can assist in alleviating pain, increasing mobility, and restoring function, as well as preventing further back pain by rectifying misalignments and fortifying the muscles that support the spine.
Chiropractic treatments for back pain relief include spinal adjustments, soft tissue therapy, and exercises. Massage therapy can also help relax the muscles and reduce stress, contributing to overall back pain relief.
Neck Pain Solutions
Neck pain can result from various factors, including posture, muscle strain, and trauma, as well as medical conditions such as arthritis, disc herniation, and whiplash.
Chiropractic care can effectively reduce neck pain through the improvement of posture, restoration of joint mobility, and relief of muscle tension. Various treatments, such as physical therapy, massage therapy, chiropractic care, and medications, can be used to address neck pain.
Sciatica Management
Sciatica is a condition characterized by pain, numbness, and tingling in the lower back, buttocks, and legs. It can be caused by a herniated disc, spinal stenosis, or muscle spasm.
Chiropractic treatments for sciatica management include spinal adjustments, massage therapy, and physical therapy to help alleviate symptoms and improve overall well-being.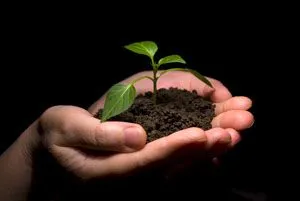 Our goal at Bodnar Chiropractic Center in Alexandria, VA is to put health back into health care. We do this, not by treating the disease, but by treating the person as a whole. We look for the cause of a symptom, not the effect, so we can remove interference and let the body function as it was designed. We accomplish this by not covering up effects (pain) with drugs or surgery, as much of modern medicine does. Instead, we strive to provide a holistic approach to health and wellness in a friendly and professional atmosphere while using the most up to date and effective methods in the chiropractic profession.
In addition to serving as an Alexandria VA chiropractor, we offer other holistic pain management and healing techniques in Alexandria such as acupuncture, massage therapy, herbal medicine, and physical therapy. We also offer nutritional counseling and corrective stretching and strengthening exercises as part of your complete wellness plan.
Read our patient reviews.

We Treat a Variety of Symptoms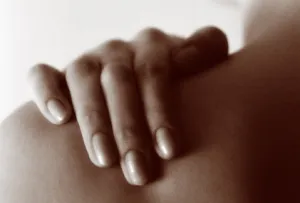 We can help you with numerous pain symptoms or problems such as auto accident injuries, muscular problems, work injuries, migraines or headaches, carpal tunnel syndrome, tendinitis, sports injuries, and chronic pain. Unlike many medical doctors, our expert Alexandria VA chiropractors Dr. Brian Bodnar and Dr. Angelica Yi , and Dr. Nathan Hansen will take a close look at your personal health history as well as give you a comprehensive physical examination to determine the root cause of your pain.
The health professionals at our Alexandria Chiropractic Center can also help you with general wellness symptoms and conditions such as chronic fatigue, dizziness, insomnia, numbness or tingling, stress management and teeth grinding or TMJ. That is only the beginning of the list, so if you're not sure that we can help, please call 703-721-0500 for more information!
About Our Alexandria Location
Dr. Brian Bodnar has been serving the chiropractic and wellness needs of Alexandria, VA since 1997. We have two three chiropractors on staff as well as an two acupuncturists, Chinese herbalist, and a certified massage therapist.
Our Alexandria office features state of the art technology, such as computerized chiropractic adjustments for patients who prefer an adjustment without the traditional "pop" of the joint. The computer features on the spot feedback of joint range of motion and it is safe for almost all patients including those with osteoporosis.
We also offer computerized diagnostics such as surface EMG to give us objective findings during physical exams, which can be traced and compared during treatment re-evaluations to determine a patient's progress. This type of testing also provides objective data on muscle imbalances or asymmetries. We feature onsite x-ray facilities and results can be digitally e-mailed to patients or another medical facility. Various forms of active and passive spinal decompression can be implemented when deemed helpful or necessary. Physical therapy modalities, such as interferential muscle stimulation, ultrasound, combo therapy, heat, ice, and pelvic blocking are implemented on a case by case basis.
We are located at 6969 Richmond Highway, Alexandria, VA (across from the Beacon Hill shopping Plaza on Route 1). Our location is very convenient for patients coming from Alexandria or Mt. Vernon. Our comprehensive suite of services and friendly service attracts patients from many surrounding communities including Springfield, Woodbridge, Arlington, and Washington, DC.We are easily accessible by highway or bus from the Alexandria-area neighborhoods of Groveton, Franconia, Hybla Valley, Rose Hill, Fort Hunt, Belle Haven, Waynewood, Newington, Hollin Hills, Huntington, Engleside, Burgundy Village, Virginia Hills, Kingstowne, Hayfield, Lorton, Old Town Alexandria and Shirlington.
Payment Options

All major forms of payment and most insurance companies are accepted. Please visit our Payment Options page for more information or call Candice at 703-721-0500.
We offer family wellness plans, affordable cash rates, and military discounts to help you receive the care you need.
Bodnar Chiropractic Center
6969 Richmond Highway Alexandria, VA 22306
703-721-0500