Chiropractor Alexandria VA
More Than Just Your Local Alexandria Chiropractor

Call us today at 703-721-0500 to make an appointment!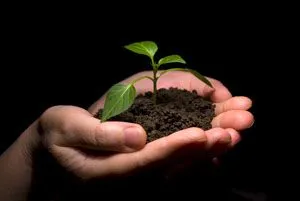 Our goal at Bodnar Chiropractic Center in Alexandria, VA is to put health back into health care. We do this, not by treating the disease, but by treating the person as a whole. We look for the cause of a symptom, not the effect, so we can remove interference and let the body function as it was designed. We accomplish this by not covering up effects (pain) with drugs or surgery, as much of modern medicine does. Instead, we strive to provide a holistic approach to health and wellness in a friendly and professional atmosphere while using the most up to date and effective methods in the chiropractic profession.
In addition to serving as an Alexandria VA chiropractor, we offer other holistic pain management and healing techniques in Alexandria such as acupuncture, massage therapy, herbal medicine, and physical therapy. We also offer nutritional counseling and corrective stretching and strengthening exercises as part of your complete wellness plan.
Read our patient reviews.

We Treat a Variety of Symptoms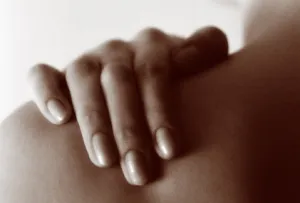 We can help you with numerous pain symptoms or problems such as auto accident injuries, muscular problems, work injuries, migraines or headaches, carpal tunnel syndrome, tendinitis, sports injuries, and chronic pain. Unlike many medical doctors, our expert Alexandria VA chiropractors Dr. Brian Bodnar and Dr. Angelica Yi , and Dr. Nathan Hansen will take a close look at your personal health history as well as give you a comprehensive physical examination to determine the root cause of your pain.
The health professionals at our Alexandria Chiropractic Center can also help you with general wellness symptoms and conditions such as chronic fatigue, dizziness, insomnia, numbness or tingling, stress management and teeth grinding or TMJ. That is only the beginning of the list, so if you're not sure that we can help, please call 703-721-0500 for more information!
About Our Alexandria Location
Dr. Brian Bodnar has been serving the chiropractic and wellness needs of Alexandria, VA since 1997. We have two three chiropractors on staff as well as an two acupuncturists, Chinese herbalist, and a certified massage therapist.
Our Alexandria office features state of the art technology, such as computerized chiropractic adjustments for patients who prefer an adjustment without the traditional "pop" of the joint. The computer features on the spot feedback of joint range of motion and it is safe for almost all patients including those with osteoporosis.
We also offer computerized diagnostics such as surface EMG to give us objective findings during physical exams, which can be traced and compared during treatment re-evaluations to determine a patient's progress. This type of testing also provides objective data on muscle imbalances or asymmetries. We feature onsite x-ray facilities and results can be digitally e-mailed to patients or another medical facility. Various forms of active and passive spinal decompression can be implemented when deemed helpful or necessary. Physical therapy modalities, such as interferential muscle stimulation, ultrasound, combo therapy, heat, ice, and pelvic blocking are implemented on a case by case basis.
We are located at 6969 Richmond Highway, Alexandria, VA (across from the Beacon Hill shopping Plaza on Route 1). Our location is very convenient for patients coming from Alexandria or Mt. Vernon. Our comprehensive suite of services and friendly service attracts patients from many surrounding communities including Springfield, Woodbridge, Arlington, and Washington, DC.We are easily accessible by highway or bus from the Alexandria-area neighborhoods of Groveton, Franconia, Hybla Valley, Rose Hill, Fort Hunt, Belle Haven, Waynewood, Newington, Hollin Hills, Huntington, Engleside, Burgundy Village, Virginia Hills, Kingstowne, Hayfield, Lorton, Old Town Alexandria and Shirlington.
Payment Options

All major forms of payment and most insurance companies are accepted. Please visit our Payment Options page for more information or call Candice at 703-721-0500.
We offer family wellness plans, affordable cash rates, and military discounts to help you receive the care you need.
Bodnar Chiropractic Center
6969 Richmond Highway Alexandria, VA 22306
703-721-0500